Always the center of attention, Geoff is tall dark and handsome. He is always smiling, and the life of every party, though his personality is brash and self-important. He is exceedingly intelligent, he believes in his own genius.
Type: Dave Franco, Ansel Elgort, Miles Teller,
One of Geoffs best friends, he is non intimidating, and friendly with everyone he meets. He is quick to help, pleasant to look at and a great boyfriend. A real stand up guy.
Type: Steven Yeun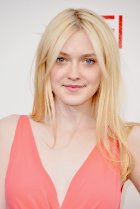 Mary is the sundressed, sweethearted friend of Jennys that married Clyde just after she graduated school. She is all sunflowers and daisies.
Type: Dakota Fanning, Hayden Panettiere
Dark-eyed and Feline with an intelligent been-around-the-block attitude. Best friends with Matt and Jenny since Highschool, and recently seeing Theo as a lover, though "It probably won't last long." Has never really liked Geoff.
Callie Hernandez
Long haired, jean jacketed rocker with a bit more of an edge than the rest of the party goers. Matt went to highschool with Jenny and played in a band.
Type: Avan Jogia, Paul Dano
Blue collared and crew-cutted, this very fit young and gunning new policeman was only invited to this party because of his date, Meg. He's mostly quiet because feels a bit out of place around these Ivy league assholes. He's eager to impress them and gets along with them well enough.
Type: Taylor Lautner, Kellan Lutz, James Francis Kelly III,
Honest eyed and sleepily handsome, Greg fringes more upon artistic and hipster than his other Ivy Leauge friends. He wears well-fitting clothes and a bleeding heart look not unlike Jon Snow from GOT.
Type: Joseph Gordon Levitt, Josh Hutcherson, Lucas Till